Articles and Quotes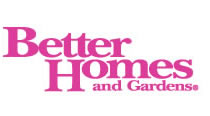 BETTER HOMES AND GARDENS Feburary 2008
29 ways to Say I Love You, by Lynne Meredith Schreiber
Mona Barbera was quoted in tip # 26 on page 95.



DOLCEDOLCE.COM November 19, 2008


HEALTH News Digest October 15, 2008
How you can keep your marriage happy in financially stressful times in Health Digest News
Read


Hudson Valley Press-NOVEMBER 26, 2008
Serving the African-American and Latino communities. Stay connected and happy during holiday times
Read


Positive Thinking, May 2008
Nix the Nagging, by Lisa Marie Metzler




Timesunion December, 2008
Tips for Single graduate students - How to meet a potential partner
GoodReads, December 2008
Bring Yourself To Love praise by Debra

.